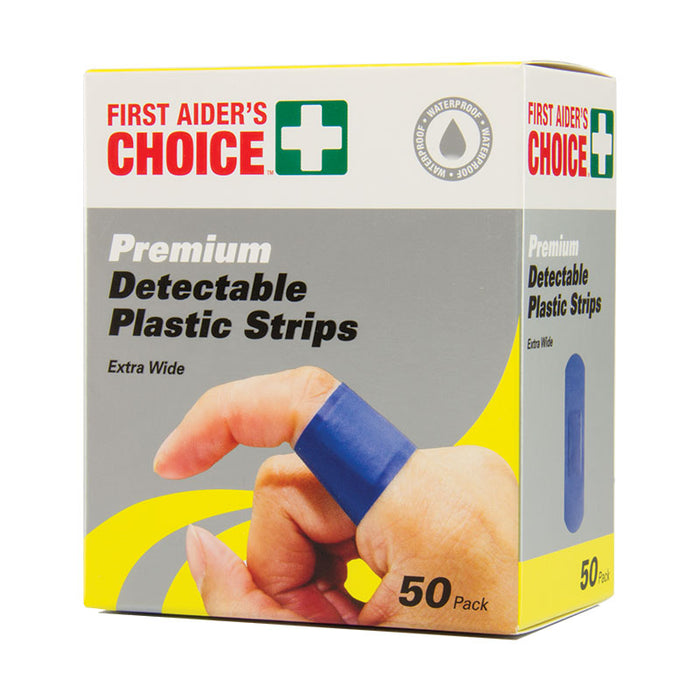 Detectable Adhesive Blue Extra-Wide Strips - 50 Pack
Visually detectable

Strips are electromagnetically detectable

Water-resistant adhesive

Designed specifically for the food industry

Detectable Adhesive Blue Strips range available in:

Blue Extra Wide Strips 25 x72mm - 50 Pack

Blue Dressing Strip 72mm x 1m - 1 Roll

Fingertip and Knuckle Strips Fingertip 42 x 72mm Knuckle 38 x 72mm - 20x Each in Pack
Specifications
Dimensions: 25 x 72mm (W x L)

Package quantity: 50 pack
Health Warning
Always read the label and follow the Directions For Use.
General Information Intended Purpose
Long and narrow flexible band (of fabric, plastic, paper, or other material) coated on one side with a typically pressure-sensitive adhesive, used to cover a surface , fix a dressing, or bind/attach objects. The device may also be applied in several layers, oneoverlapping the other, to cover and exert pressure on a body part.